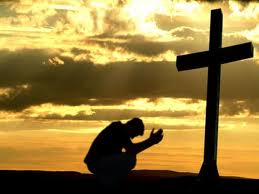 We live in a strange world
We live in a strange world where:
Pain is so soul-piercing that it leaves you numb for words.

The person who really knows your worth is the one who lets you down the harshest way.

The one we call endearing names turns around to abuse us.

The one we love and pray for hurts us the most.

The one who knows your purity doubts your honesty.

The one who is the kindest gets treated the worst.
But then this is the same world where:
Jesus was not believed to be the saviour – the messiah

He was falsely accused of so many things

He was stripped of his garments

He was crowned with thorns

He was mocked, beaten and abused

And finally, He was crucified
Indeed, a strange world we live in…!!!
When Jesus who was all-good and without sin was not spared, what chance then do we have in a world so cold and cruel?
The best we can do is unite our suffering, humiliation, pain, hurt, with Jesus and when He resurrects we, too, shall find our own little glory in His glory.