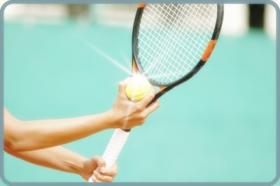 Game, set, match
By Julia Fernandes
January 31, 2012
I was watching the epic and one of the most physically grueling clashes between top-seeded Novak Djokovic and Rafael Nadal as they fought for the Australian Open Championship. Truly an awesome match!
Novak was wearing a chain round his neck with a cross attached to it. And each time he struggled for a point, he reached out for the cross. He made the sign of the cross several times, looking towards the sky pleading to God to help him. It was a very heartwarming gesture.
The match lasted for almost six hours, and I am sure that yesterday for all those six hours Novak kept God really busy. Each time you implore God to hear you, trust me, God is Actually Hearing you. And I am sure, God did hear Novak. And won, he did!
But, post-match in his speech, Novak thanked everybody -- right from his girlfriend, coach, physio, trainer, sponsors, ball boys, spectators, etc. I and my brother were waiting, maybe, now he will thank God. But, he did not. We felt sad. He forgot two most important people who were actually with him all those six hours -- God and Jesus.
I was just wondering, why? All those six hours, he prayed fervently to God. And after his win, God did not merit a place in his thank you speech. It just triggered off a set of thoughts in my mind.
We do not feel ashamed to pray to God, to ask Him for help and favours, isn't it? Then why do we feel ashamed to acknowledge God in front of the world? When we pray to God in front of the world, why do we forget to thank Him in front of the world?
I looked at my own self. I observed that the thank you prayers I make are much less in number as compared to the petition prayers I make to God for requests. When I leave my home to head to office I pray fervently for safety and protection. When I come back, thousands of mundane things attract my attention. I mostly forget to stop and thank God for bringing me safely home.
Not any more. I am going to use Novak's example as a reminder that God deserves our utmost, highest and best quality of attention, acknowledgement and love. We need to value and treat God the way He values and treats us.
God truly comes first, everybody else comes afterwards..game, set, match!