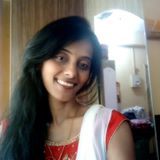 Orion Starseed
Julia is an Orion Starseed. Even though it took her years to adjust to the harshness of this planet, her soul has managed to retain the softness & peace within her.
An Ex-Journalist turned writer, editor and author of five e-books, she now operates as a Freelance Writer working in bliss, quietude & solitude, away from the maddening coprorate world rat race.
With a journalism background, she has been writing and editing since the last 17 years. From 2011 she began writing blogs on spirituality, that's how GodLovesYou website was born.
A seeker for knowledge & wisdom, she continues to ask, question, wonder and learn as she travels along her defined path growing & evolving while sharing her learnings with the world.
This website is nothing but a cherished legacy of those learnings & soul wisdom lovingly acquired through the ages. Take whatever resonates with you.
Love & Light,
Julia Fernandes ..:)