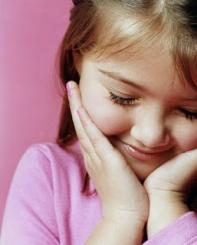 Just be Human
By Julia Fernandes
May 7, 2012
Few days back while I was spring cleaning my closet, I came across a birthday card. It remains one of my most cherished birthday cards simply because it is written by my mom in her own handwriting. My mom's handwriting is like a five-year old's handwriting, far from perfect. But, yet, each time I look at it, for me, it is the most enchanting handwriting. It never ceases to charm me and bring a smile on my face.
It is so strange. Things which appear far from perfect in the eyes of the world can actually turn out to be the most beautiful things for some of us. It made me realise, some of our so called weaknesses actually make us truly human and lovable.
Not every weakness in life is to be looked upon as a challenge to overcome. You never know, your weaknesses could be the reason for somebody out there to love you. For example, I am terrible in maths and counting money. But, maybe, tomorrow I might find somebody who will actually love this weakness of mine!
What really needs to be overcome is our evil tendencies, and negative soul qualities such as anger, hatred, jealousy, envy, pride that bring us down spiritually. We need to strive to replace them with positive soul qualities, such as goodness, humility, kindness, selflessness, etc.
Do not condemn yourself or feel bad about your flaws. Your perfection makes you look beautiful in the eyes of the world, but your imperfection makes you look even more beautiful in the eyes of God and in that person who will see you and accept you the way God has accepted you.
I don't think God expects us to be superhuman. When God packaged us, I am sure He had something in His mind. The strengths are for us to get ahead in this world while the weaknesses are put so that we could learn to see and appreciate beauty even in flaws. For human we are, and human we should be!