By Julia Fernandes
Yesterday, at around 11 pm, I received a nasty comment on one of my youtube videos in which I am singing a song expressing my love to God. I had sung this song around 5 months back in November 2020.
A youtuber by the name of "jersey devil" posted this comment yesterday at around 11pm: "Julia Fernandes, God doesn't exist, come back to Hinduism."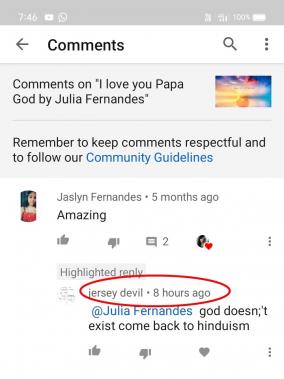 It left me disturbed and sad for a while. I went back to sleep thinking what to reply to this 'devil'.
In the morning, when I awoke, I saw a reply to a comment I had posted 5 months back on a Punjabi Pastor singing a beautiful Punjabi praise and worship song. I had appreciated his singing.
He replied to my comment, yesterday, at around 2:30am; and it was: Glory to God. It brought a smile on my face.
Now what is so unusual about this reply is that I had appreciated and commented on his song 5 months back.
Just when I was so distraught and wondering what to reply to the 'devil,' as if by divine intervention, God Himself showed me what to reply.
God is always online :) and just in case you don't know, God DOES READ all the social media messages, comments and, once-in-a-while, as in my case, He decides to reply in HIS OWN SUPER COOL WAY.
In a span of just 3 hours, God acted and how!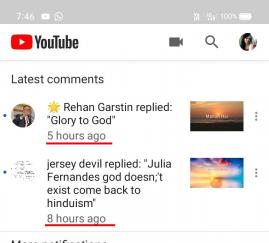 In the book, The Sure Cure for Worry, author Kent Crockett, shares an interesting observation. He says, in the Bible Jesus shocks his disciples by revealing that the very hairs of our head are all numbered (Luke 12:7).
He states the average hair on each person's head is around 100,000. So, if our world's population is 6.7 billion, God is keeping track of 670 trillion hairs. Imagine! :)
With all the problems in the world, why would God waste His time counting hairs? Actually, HE is Not Counting – HE just KNOWS!
GOD knows everything – whether it's the trillion hairs on our heads or the trillion social media messages or comments that do the rounds daily. Imagine how much He knows and Cares about the little details of our lives.
If you think God is busy with the world's BIG problems and He has no time for your little worries, you are wrong. Give Him all your cares, and worries - even the SMALLEST and watch how God works in your favour!
As for that little 'devil' I will not post the cheeky answer I was planning to reply to Him. I will simply reply in God style: Glory to God! :)
3669 Views